RUN LOGAN'S GOT A KNIFE

!!!!!!!
My oldest son Joey is going as scream for Halloween and Logan took a liking to his knife!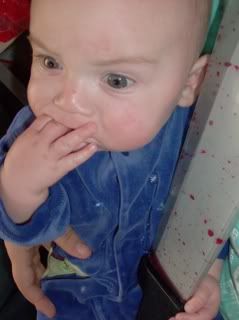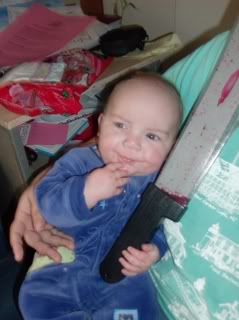 We also carved our Pumpkin and stuck him in it here are some pictures of little Mr.Pumpkin butt!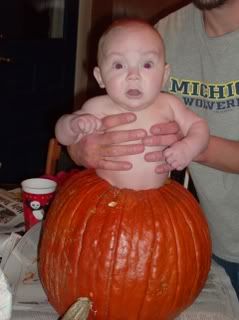 At first he didn't like it and was kind of freaked out but then I think he liked how it felt on his feet because he was loving it!